We Fill the Gap Between Technology and Creativity
Join us in conquering business life one accessory at a time!
THE CREATIVETECH APPROACH
We aim for the highest quality and examine every detail before we make a product available to you. Our designs are created in-house with great precision and are 100% authentic. Our products are made from highest quality materials. Each of the products gets extensively tested before launch. Our vendors are thoroughly examined before chosen.
THE PRODUCT PORTFOLIO
Our tech accessories are created for people like Yana, who like to have both elegant design and reliable protection - a phone case that has the modern tech style, one that will make you stand out on a business meeting. We selected and tested our products with the utmost care and attention to detail. We strive to provide the perfect balance of protection and style so that you can focus on what matters most - getting ahead in your own business.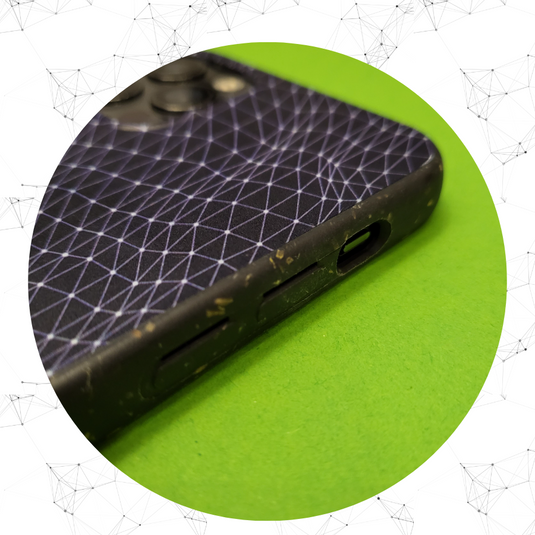 THE REASON WHY
Our company was created to fill the gap in the tech accessories for people in business, who need elegant design, both product and color, and reliable protection. We bring in a tremendous amount of energy and a bunch of enthusiasm to create high quality products that can meet your business needs. We put our hands on with our decades of experience into helping you find the perfect accessory to suit any situation and show off with confidence. The result is our collection of distinctive quality precious pieces that will last for years.
PROFESSIONAL EXPERTISE
Our company is 100% women owned. Our founder, Yana G.Y. has 15+ years of management experience in the mobile telecom industry in the areas of product management, sales and strategic marketing. She holds a rare combination of great creativity and excellence in execution with a drive for continuous change. She is a person, who embraces challenges and experiences that lie outside of the comfort zone. She grows teams that deliver innovative projects with results that often exceed expectations.
MEET THE CREATOR: A word from our Founder and CEO, Yana
"The idea of creating this store came to me when I got my new iPhone and again, I had a hard time finding a highly protective, yet elegant enough case. I drop my iPhone a lot, really a lot, so I need something to keep it safe when that happens. Every day I meet with executives and leaders of other businesses, so I need my phone to meet my level of style. The only thing I could ever find is a boring single color (always with limited variety) or clear design and I go for it every time, but it's always a compromise. Don't get me wrong: I love them and I have them in my store, I just made sure I have the most abundant plain color collection that can ever exist. Check it out here.
But I wanted more...
I wanted something more sophisticated, that looks digital, tech and elegant at the same time. Some polygons, some lighting particles, some depth of field and some business colors. It had to look professional. And it had to meet my product quality standards as well.
I lead a team of creative people, we provide digital marketing and eCommerce solutions for businesses, so I thought: why not creating a solution for my problem myself? And there it was: my CREATIVETECH store!"
Connect with Yana on LinkedIn
Contact Us
Please fill out the form below and we'll get back to you within 24 hours.